Lafond is a family company created in 1952, in Lorette (Loire)
by Antoine Lafond. Its vocation was the work of management,
mainly in the field of piping.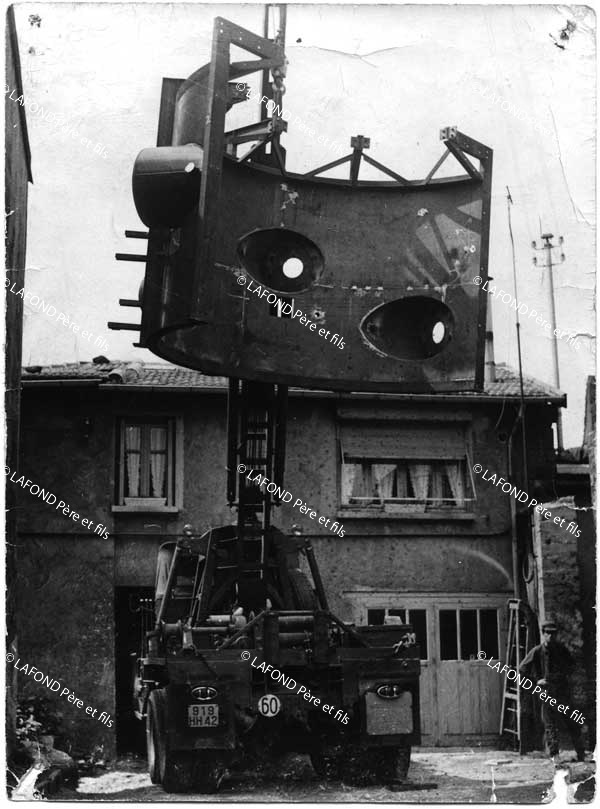 In 1975, Mr. Marc Lafond took over the management of this company and oriented it towards workshop design: locksmithing and boiler making. The development was difficult.
The former workshop of the Lafond company, in Lorette (42)
In 1984, the acquisition of larger premises allowed the development of the boiler making and in 1992 a mechanical department was created in order to have autonomy for the construction of prototypes.
Since 1996, Mr Gérald Lafond ensures the continuity of the company.
In 2004,the company became a Lafond Père et Fils operating company, combining Lafond SA and MDC SARL.
In 2014, implementation of a new JUARISITI MX 5 milling machine, 8 meters long.
In 2017, investment in a new milling machine TX1D, 6 axes with rotary table.
In 2019, extension of the mechanical workshop building.
In 2021, the company continues to expand its machine park by acquiring two new lathes including a GURUTZPE lathe with a diameter capacity of 80 cm x 8 meters.
Today, the SARL LAFOND Père et Filshas the capacity to build important assemblies thanks to its know-how, to buildings with a surface of 3800 m² and its machine capacity.
Acquisition of new premises in Rive de -de-Gier in 1984
Construction of a water tower, in Issoire (63)
Installation of new milling machines in 2014 and 2017
Extension of the mechanical workshop building, in 2019